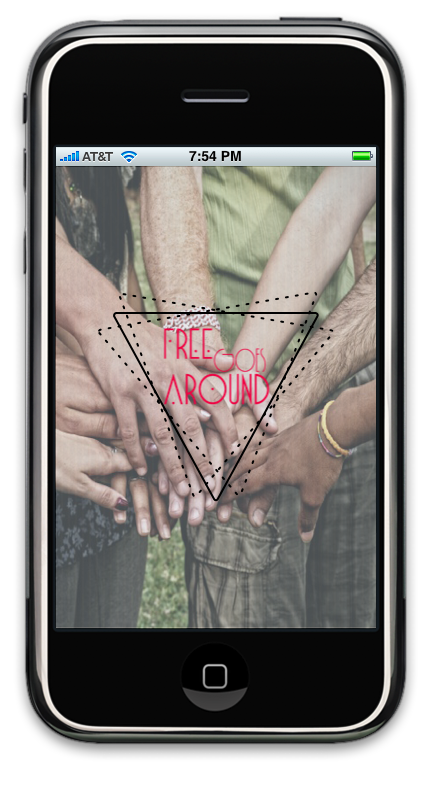 Business plan and brand development.
Free-goes-around is an initiative that serves the Northeastern community in Boston. Free-goes-around's goal is to help its community give away, exchange and donate goods that are no longer needed to other fellow students, faculty and staff through a mobile sharing platform.
Our services include:
Location-based iOS mobile application
Trade location on campus
Drop-off location on campus
Expire to Donate Program, which ensures that the items listed on the platform that haven't been requested are donated to non-profit organizations such as: Goodwill or Salvation Army.
The Free-goes-around application will feature a secure and user-friendly environment for its users to easy find available goods at a specific location on a campus. The application will feature a geo-location tool that will allow its users to find goods close to their current location. The mobile application will be able to track and link together people's needs, while providing an opportunity to trade and exchange goods.
Our client base consists of Northeastern students, faculty and staff members. In spirit of the social trends: recycling, reusing and being socially responsible the application will bring the community together. In contrast to Craigslist's unsafe listings and scams, Free-goes-around encourages social responsibility and will bring change to the surroundings as well as reduce the landfill.
The program will actively solicit and encourage donations from Northeastern community (students, staff, faculty). In addition, Free-goes-around will build relationships with non-profit organizations in need, by collecting and distributing items to Goodwill and Salvation Army.